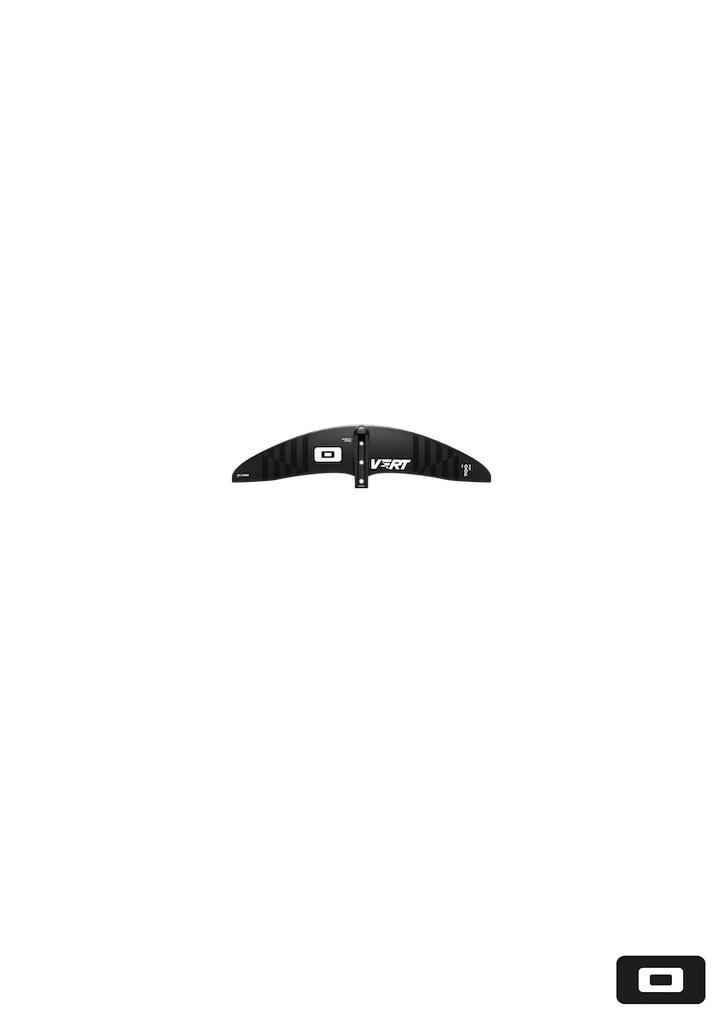 VERT Wing
Your Session. Your Choice.
We've introduced three new high-aspect front wings to ensure maximum glide even in the smallest waves and absolute top speed during take-off
1050
ENDLESS GLIDE
The 1050cm2 front wing impresses with its maximum gliding performance. Not only does it glide unpressurized over long distances, but it also provides a lot of lifts very early on. When you are in the wave, it promises a longboard feeling and turns every light wind session into a real relaxing flight.
850
FREESTYLE SENSATION
The golden mean and thus the perfect balance of power and speed is offered by the medium size. The lower wingspan compared to the 1050 also ensures a significant increase in agility – both in the water and in the air! This makes the 850 not only the perfect all-rounder, but also ideal for freestyling.
700
FULL SPEED
The top of the Vert foil lineup. For maximum speed and agility, there is no way around this wing. The small area of only 700 cm2 not only lets you keep up with the fastest waves, but also propels you into exhilarating flight mode with lightning-fast takeoffs.
All Vert products were developed on the basis of the Spectrum fuselage. This allows front wings, masts and stabilizers to be fully combined with the Spectrum series.
—
Sizes: 700 - 850 - 1050 sqcm
 
Delivery: The Vert front wing comes with three Torx screws (3x M8x22 T30)
Get more info at ridecore.com/us/wing/foils/vert
—
ACCESSORIES
Foil Bag 125
Padded bag for protection and transport of a complete, disassembled wing hydrofoil
Foil Cover Set
Padded bags for protection and transport of each individual wing hydrofoil component
Foil Wingsuit 100
Padded premium cover for protection and transport of an assembled hydrofoil