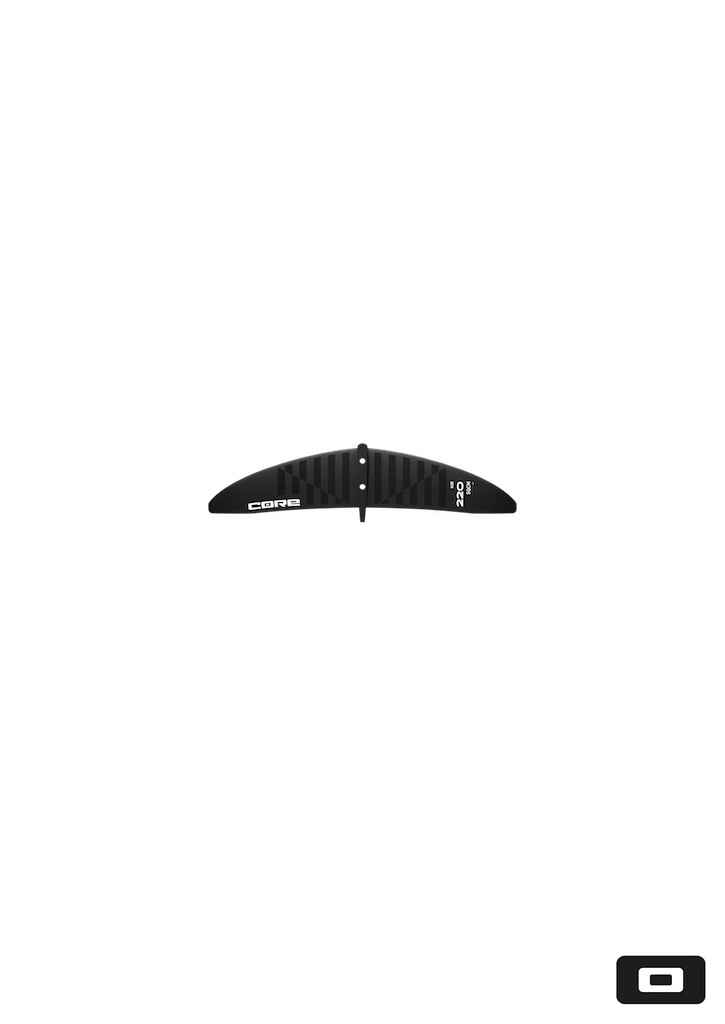 VERT Stabilizer
Next Level Foiling
The Vert stabilizer is crucial for the performance of the entire system. The profile, which has also been reduced, allows the three front wings to exploit their maximum speed potential and simultaneously ensuring playful agility.
All Vert products were developed on the basis of the Spectrum fuselage. This allows front wings, masts and stabilizers to be fully combined with the Spectrum series.
—
Sizes: 220 sqcm
 
Delivery: The Vert stabilizer is delivered with two Torx screws (2x M6x17 T30). Please note that the Vert Stabilizer may only be mounted with the included M6x17mm screws.
Get more info at ridecore.com/us/wing/foils/vert
—
ACCESSORIES
Foil Bag 125
Padded bag for protection and transport of a complete, disassembled wing hydrofoil
Foil Cover Set
Padded bags for protection and transport of each individual wing hydrofoil component
Foil Wingsuit 100
Padded premium cover for protection and transport of an assembled hydrofoil