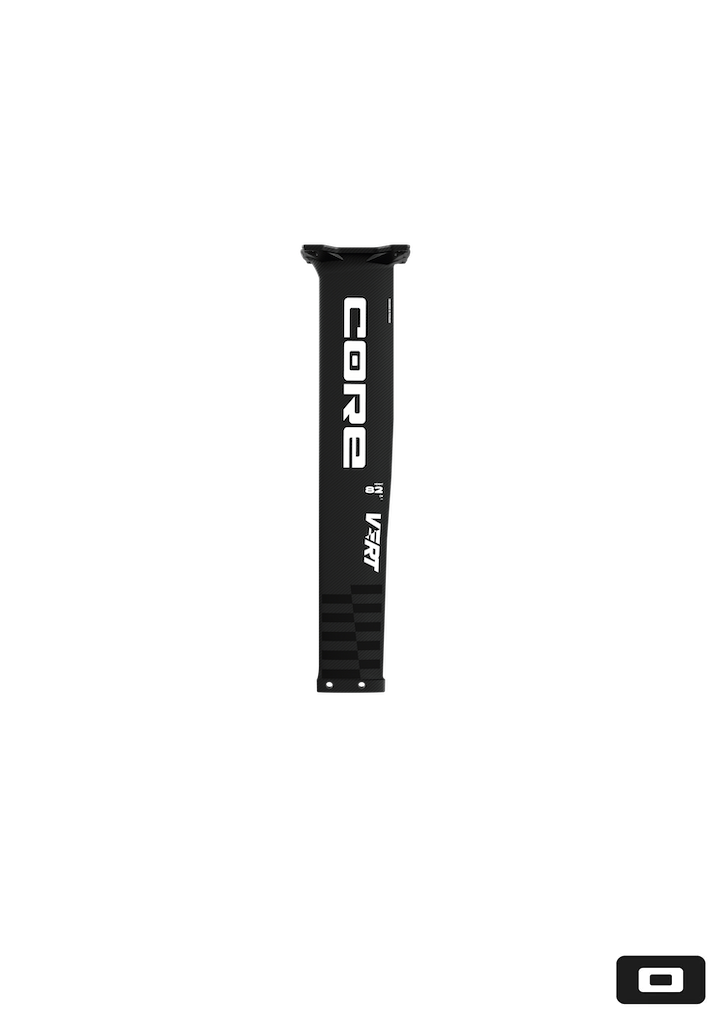 VERT Mast
1.299,00 €
price incl VAT
Carbon Masterpiece
The new carbon mast forms the heart of the Vert foil system. Since maximum rigidity, endless glide and lowest resistances are elemental, the mast has been perfectly balanced to these properties. The carbon construction not only made the reduction of the width of the profile possible, but it also achieved a shallower depth towards the fuselage. And that's not all – our innovative sandwich construction, reinforced with a PMMI foam stringer, takes rigidity to a whole new level, giving you unmatched performance and confidence on the water.
No compromises were made with the mast base either, it is connected directly to the mast and is created in one piece. This ensures immediate seamless transitions, direct power transmission and the lowest possible weight.
All Vert products were developed on the basis of the Spectrum fuselage. This allows front wings, masts and stabilizers to be fully combined with the Spectrum series.
—
Sizes: 74 - 82 - 90 cm
Delivery: The Vert mast is supplied with two titanium Torx screws (M8x25 T30). Please note that only these included titanium screws may be used for the Vert Carbon masts at the connection to the fuselage. For the connection to the board, four stainless steel screws (M8x25 T30) and matching T-Nuts are included.
Get more info at ridecore.com/us/wing/foils/vert
—
Accessories
Foil Bag 125
Padded bag for protection and transport of a complete, disassembled wing hydrofoil
Foil Cover Set
Padded bags for protection and transport of each individual wing hydrofoil component