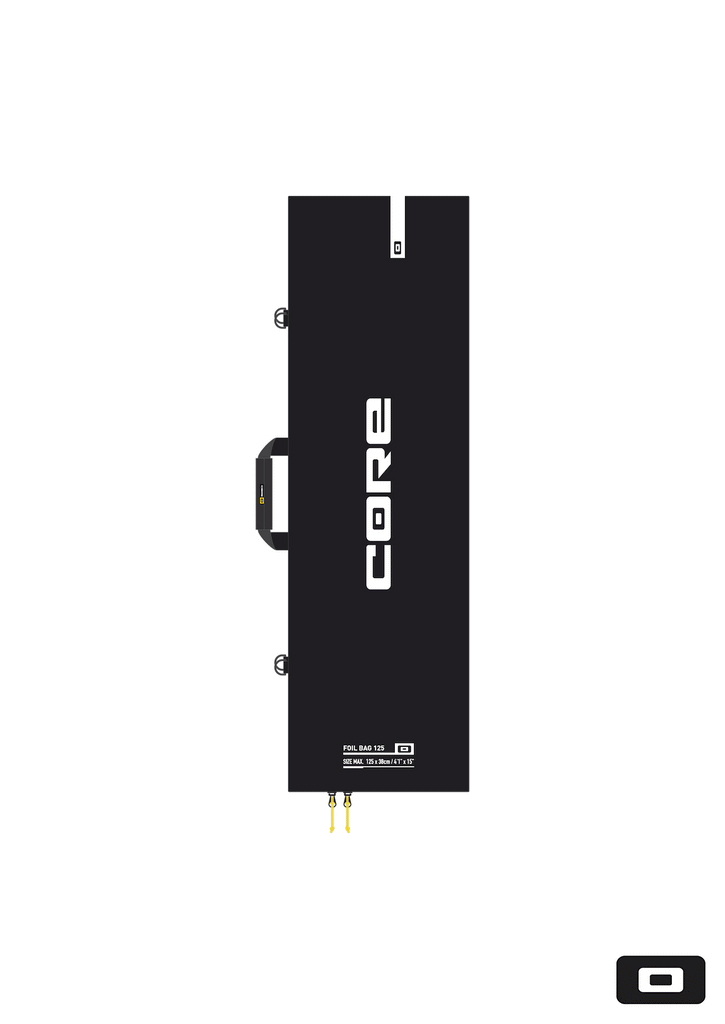 Foil Bag 125
A place for all your foil parts. Protect your foil with CORE's custom foil bag and travel worry-free. Our 10mm padded wall bag neatly fits all the components in a light, clean, travel-ready package. Upgraded Nylon material, a corrosion-resistant heavy-duty zipper, an easy-to-clean interior with strategic hook and loop patches are designed to snuggly hold the Foil Cover Set. This optional Set is great protection for the foil in the bag or on the beach and the optional Foil Bag shoulder strap takes the load off your arms.
Measurements:
 approx. 110 x 36 x 12 cm / approx. 43 x 14 x 5 inches
Delivery:
 Bag only. Shoulder strap is optional.