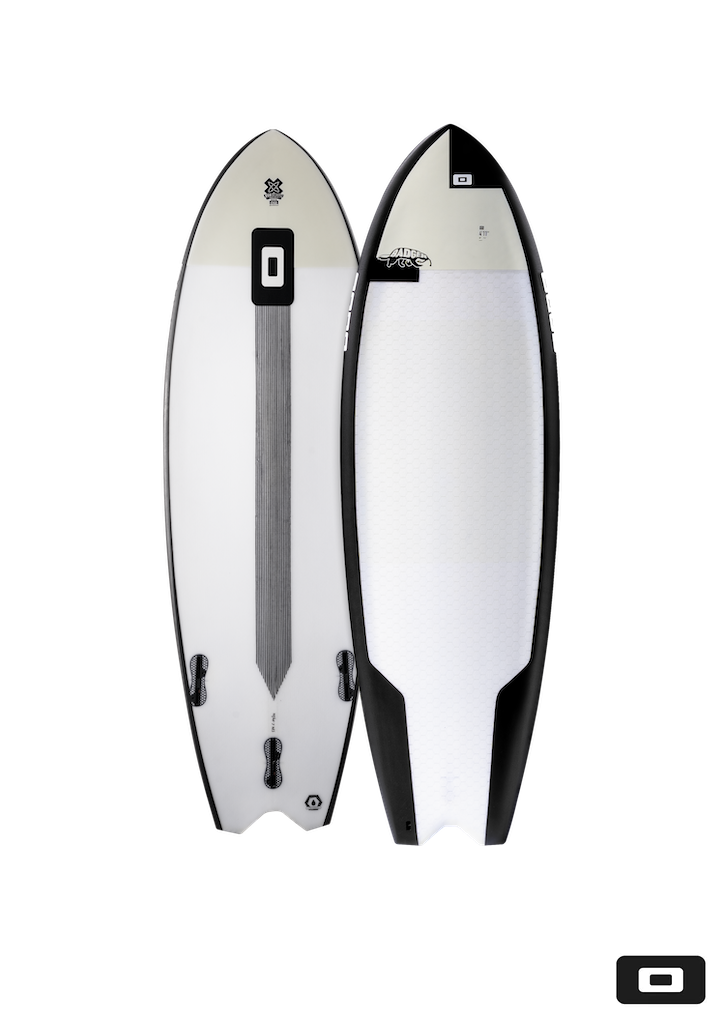 Badger
1.249,00 €
price incl VAT
Small Wave Fun Meets Serious Freestyle
SMALL WAVE | FREESTYLE
And now please meet the Badger. This compact shape bridges the gap between the 720 and the Ripper. With a lot of volume in the nose and a fish tail, the Badger was specially developed for surfing in rather small (wind) swell and also has an extremely high freestyle suitability. The brand-new construction of an XPS core and Glass-Soric sandwich is impregnated by infusion - this is unique and guarantees excellent strength of the board. We are looking forward to get some feedback from the scene.
Sizes (Width | Thickness | Volume):
4'11'': 18'' | 1 7/8'' | 17 L
5'2'': 18 10/12'' | 1 11/12'' | 19.7 L
5'5'': 19 13/16'' | 2 1/16'' | 22.6 L
Delivery
The Badger comes with a rear traction pad, leash plug, and FCS II fin boxes.
Features:
Top Deck with Soric Laminate:

 

protects the core and from bumps
XPS Composite Sandwich:

 

waterproof core, which has an enormously high compressive strength
Infusion Technology:

 

allows a thinner built and guarantees excellent strength of the board
Carbon Tail Patch:

 

gives rail enormous pressure stability and protects against dents in the deck
Level One Verified Ecoboard:

 

More sustainable materials for a better planet
Fish Tail:

 

allows for snappy turns and gives you speed and control in big turns
Thruster Fin Setup:

 

Optimizes the balance between control and a loose, skatey feel
Original FCS II System:

 

The world standard in fin systems
Find more specs at ridecore.com/us/kite/boards/surfboards/badger
_____________
ACCESSORIES
Original FCS II Fins
Bring your own or choose from four recommended FCS II thruster fin sets, which differ in terms of design and performance.
Front Traction Pad
Nice to have when riding strapless.
Surf Leash 6'0''
The leash in CORE yellow can be recognized everywhere, and especially well under water, if it ever needs to be sorted.
The TPU is of extremely high quality, which is why we were able to reduce the diameter to keep the resistance as low as possible.
Single Boardbags
It's true; boards ding easily during transport. So protect your babies with a premium, heavy-duty bag that'll protect all your boards
from those nasty travel dings. Available in many sizes, our high-quality bags will protect your surfboard for years to come.