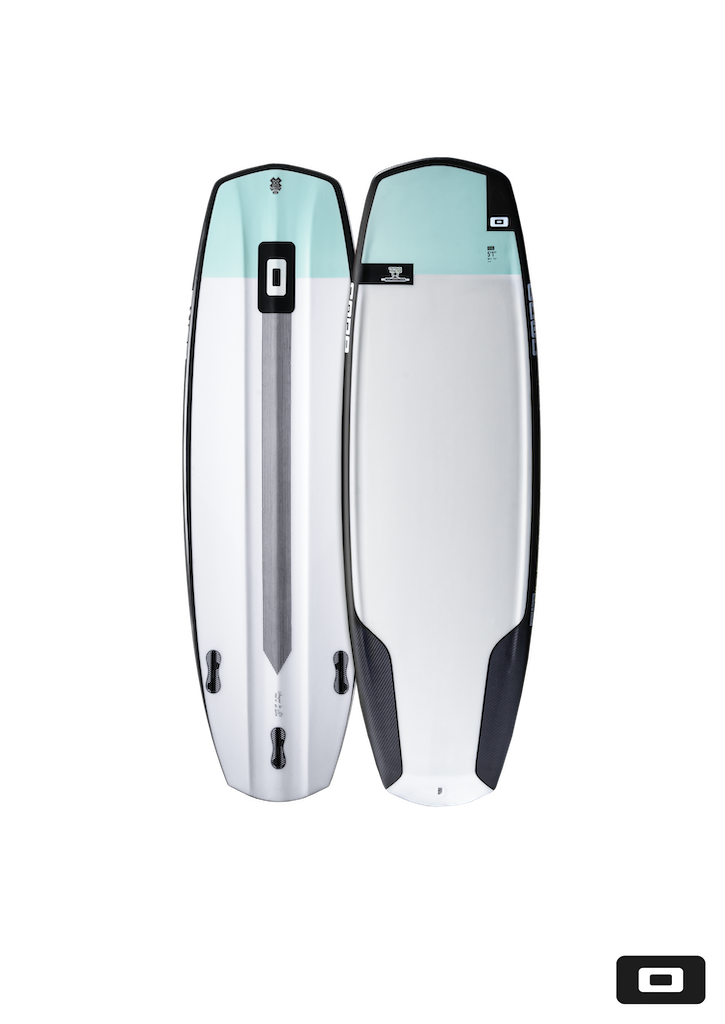 720 III
1.249,00 €
price incl VAT
Elevating Freestyle Surfing to Perfection
FREESTYLE WAVE
With the 720 III, we are sending our surfboard bestseller into the next round – freshly equipped with significant improvements
in terms of weight and shape details. Through many iterative adjustments, we were able to build the board even thinner and
thus lighter and decisively approach a flat deck. Definitely one of the most sophisticated freestyle surfboards on the market.
Sizes (Width | Thickness | Volume):
4'11'': 17 3/4'' | 1 3/4'' | 17 L
5'1'': 18 3/16'' | 1 7/8'' | 19 L
5'3'': 18 3/8'' | 2'' | 21,3 L
Delivery
The 720 comes standard with a rear traction pad, leash plug, and FCS II fin boxes. (Note: There are no strap inserts installed)
Features:
Top Deck from T10 PET Sandwich: copes with heavy landings and is very dent resistant
EPS Composite Sandwich: light core material with high damping properties and good ding resistance
Carbon Tail Patch:

 

gives rail enormous pressure stability and protects against dents in the deck
Channeled Quad Concave Hull:

 

A double concave channel and two outboard concaves adds directional control and comfort.
Level One Verified Ecoboard:

 

More sustainable materials for a better planet.
Ultracompact Shape:

 

Short length reduces swing weight and improves rotations.
Flat Rocker:

 

Improves speed in marginal conditions.
Thruster Fin Setup:

 

Optimizes the balance between control and a loose, skatey feel.
Original FCS II System:

 

The world standard in fin systems.
Find more specs at ridecore.com/us/kite/boards/surfboards/720-3
_____________
ACCESSORIES
Original FCS II Fins
Bring your own or choose from three recommended FCS II thruster fin sets: The standard FCS II Carver Glass Flex (GF), the more advanced "Accelerator Neo Glass" or the pro FCS II Accelerator PC Carbon Tri Set.
Front Traction Pad
If wax is not your thing, we recommend going with the CORE front pad.
Surf Leash 6'0''
The leash in CORE yellow can be recognized everywhere, and especially well under water, if it ever needs to be sorted.
The TPU is of extremely high quality, which is why we were able to reduce the diameter to keep the resistance as low as possible.
Single Boardbags
It's true; boards ding easily during transport. So protect your babies with a premium, heavy-duty bag that'll protect all your boards
from those nasty travel dings. Available in many sizes, our high-quality bags will protect your surfboard for years to come.