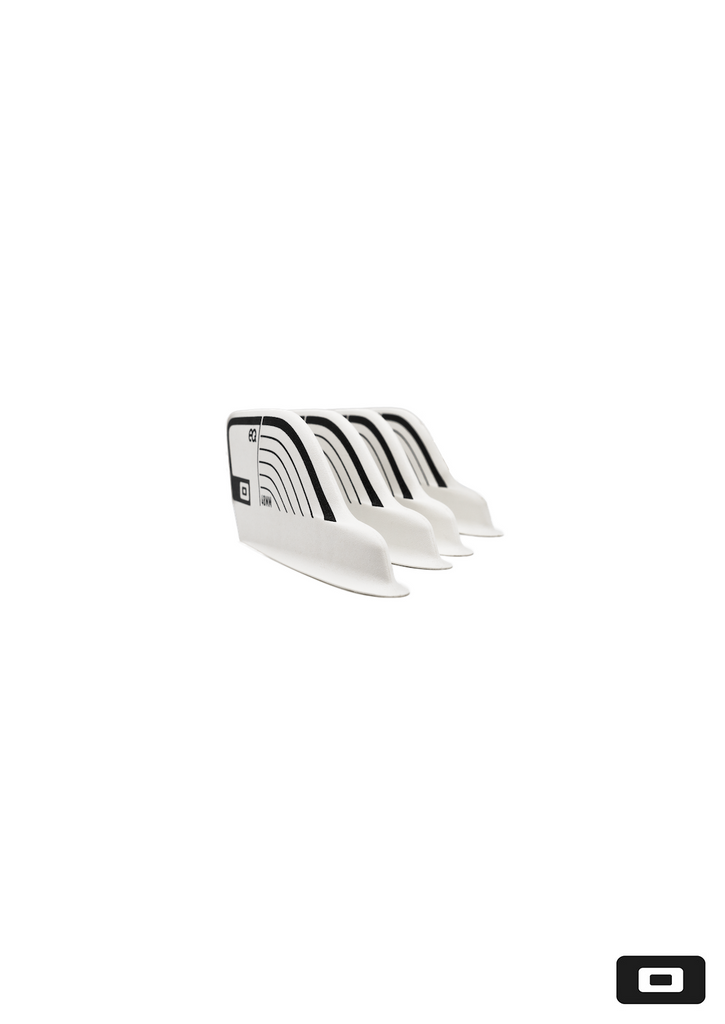 EQ 1 Fin Set 48mm
EQ FIN SET (48MM)
Equal grip. More agility
Developed, tested and refined over three years. The completely redesigned CORE EQ fin not only looks exceptional, it performs exceptionally. With a wide fin base resembling a beluga forehead, it effectively prevents water from being sucked in.
Unlike standard fins, the grip level of EQ fins remains consistent as speed increases, offering a distinct advantage. This feature noticeably facilitates easier release even at full speed, allowing for smoother switching. Additionally, the rounded transition between the fin and board minimizes drag, which occurs when two surfaces meet.
The EQ fin is also designed to be lightweight, weighing approximately 30 percent less than the Equalizer fin, thanks to its hollow interior. The rough surface is not just an unclean finish, but the technical icing on the cake: in turbulent currents, the precisely defined roughness minimizes suction and increases maneuverability.